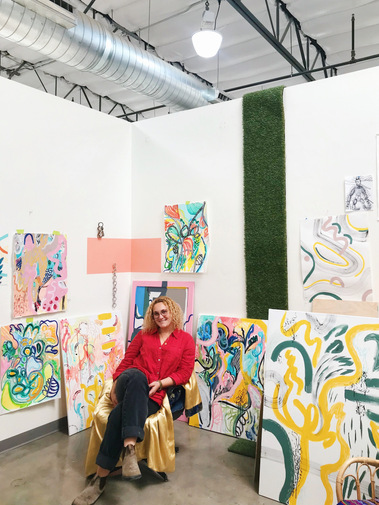 Artist Statement
My work is about using the power of the natural environment to help others foster their own intimate relationships with nature. By employing our innate human instincts of play and curiosity I use the elements of touch, smell, sound, and space to help others reconnect with the sensations of the natural world.
As the majority of the world's population now inhabits urban spaces and our day-to-day lives have become dependent on technology, we don't experience natural environments enough to realize their restorative qualities. Research shows that daily interactions with nearby nature help us de-stress, find focus, and lighten our mental fatigue. Extended exposure makes us healthier, more creative, more empathetic and more apt to engage with the world and with each other. Yet we think of nature as a luxury, not a necessity. When the natural world offers so many benefits to our well-being both mentally and physically, and most of the population lives out of reach from the natural world, I question how do we bring nature to the masses residing in these urban spaces? And through mass recognition of these health benefits could we spur a greater desire to preserve our ecosystems?
Contact
Ariana is available for local projects as well as potential employment opportunities. Use the form to inquire about rates and availability, or just to say hi.