"Retreat"
Exhibition at Studio 106 LA. Santa Monica, CA. 2017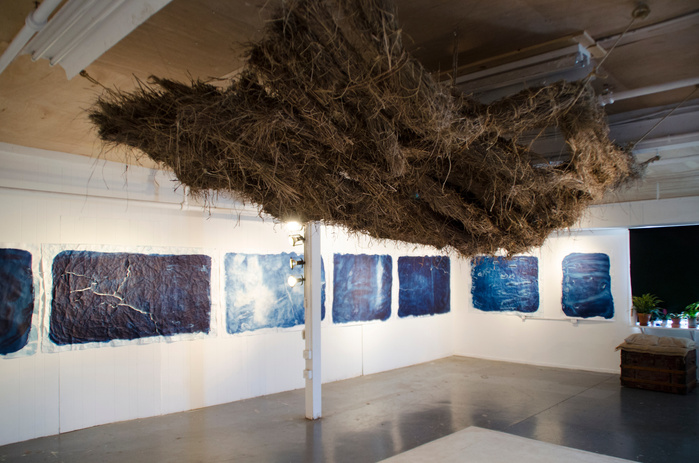 Press Release 2017:


Whether one chooses to live in a city, or is there by circumstances, the need to leave and decompress is felt by all. To retreat and hide from the world is a universal feeling, amplified when living within a city. The social and environmental settings of Los Angeles create a difficult pace of life-- the pressure to be social, network, know everyone and anyone, is often overwhelming. While social pressures may reflect an individual experience, the environmental pressures of city life are evermore present. Constant sounds, smells, traffic, crowds, waiting, and pure distance between sites leads to an overwhelming feeling of exhaustion. The combined effects expose themselves in feelings of needing to escape, retreat, unwind, and relax.

Studio 106 LA is pleased to present "Retreat" a solo exhibition by our resident artist Ariana Sturr. The work explores the environmental and social pressures a city creates and the need to escape, retreat, regroup, and reconnect with the natural world. We invite you all to come explore, feel, and decompress.